Service Hours
From 8:00 to 19:30 the closing time may be extended according to the flight status.
Lounge
The lounge on the second floor is available at 2,000 JPY per hour.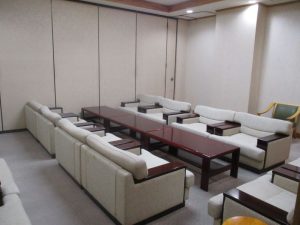 Wheelchairs & Strollers
There are free wheelchairs and strollers.
Free Wi-Fi
The free Wi-Fi service is available in the building.
Animals
Guide dogs, hearing dogs and service dogs are allowed to enter the building. Other pet animals are not permitted except pets in the appropriate carrier. Please hand them at the check-in counter immediately.